ENTER YOUR E-MAIL TO ENTER OUR NEWSLETTER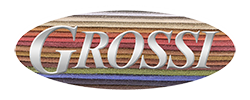 Grossi Srl is a company created to meet the market trend which includes footwear, leather goods and clothing. Our staff is able to realize the demands of our customers for new products or for customisations and/or variations of our catalog's articles.
The Company consist of two departments:
– Production of shoelaces in leather and in fabric, of ropes and interlacements
– Production of accessories in metal, resin or natural materials.
Our commitment is also directed to the continuous search of new materials and new processing systems, always while fully respecting the persons and the environment, which allow us to realize more and more innovative and trendy products.
The artisan vocation of our company can satisfy the needs of our customers who are more and more looking for quality, originality and timeliness.
Experience, skills and attention: all "Made in Italy"
Timely commercial response
Customization of our products
Thirty years of experience in this sector
Totally Italian production
Guarantee of quality of products
To satisfy the Customer 's demand
We work with fashion and luxury brands
We are used to work with foreign
Study and continuous market research
Research and product development








SQUARE LEATHER LACES
We produce two types of square leather laces:
– Laces cut from full-grain butts specially tanned with aniline on chromium base by special recipes in order to obtain the maximum tensile strength while having an excellent softness.
– Crusted laces cut from butt splits with fake grain and specially tanned with aniline on chromium base.
Download PDF with color chart

round leather laces
Round leather laces cut from full grain butts suitably tanned by special chromium recipes in order to obtain the maximum tensile strength, while having a particular softness. We have available about 30 colours but we can also produce other colours on request. Diameters available of about mm. 3.
On request we produce also mm. 2,5 and mm. 2 but without guarantee the tensile strength
Download PDF of color chart

fabric laces
To realize our articles we begin by continuous study of the market and of the fashion trends. We carefully select the yarns suitable for use and we continue with all the processes: dyeing, weaving, treatments all fully executed by skilled craftsmen in the Tuscany region. All this in order to guarantee to the final customer, prompt and attentive, an article made in Italy with quality features and originality.
Download PDF to view our catalog of fabric laces

accessories
Our collection of garnishments includes buckles, loops, button, clips, pendants, snaplinks and many other types of accessories for each fashion sector, Recently by the acquisition of new machinery as pantograph with numerical control, we are able to satisfy the requests of customers by ad hoc items and quick deliveries. For the production of our garnishments and accessories we use resins with high qualitative standards as well as other natural materials and not.
Download PDF to view our catalog of accessories

tape in suede leather
We create two different types of tapes. Leather cut tapes directly from vegetable tanned skins. The processing of this article is totally handmade from cutting to polishing so as to Obtain an article well finished and natural, and Suede tape, Cut from suede splits. We have a wide range of natural colors
Download PDF of color chart

ROPES AND INTERWEAVINGS
Ropes and interweavings widely used in footwear, leather goods and clothing. Typical is the like nautical rope twisted by hand as per the old tradition, we produce it in various diameters from mm. 3 until mm. 16. Made with Cotton, hemp, raffia, flax, leather, eco-leather and other materials. To the colors wide range of choice on catalog and also realizations on request.
Download PDF to view our catalog of ropes and interweavings.

round leather wire
Round leather wire ( our art. 800 ) made from completely vegetable tanned butts. We use leather tanned entirely in Tuscany with old traditions by skilled craftsmen. this article is widely used in leather goods ( bags, bells and so on ), in furnishing as well as in jewellery.
Download PDF of color chart

wedges
These wedges are the car-driver type and have great quality features, they determine an internal upward of footwear which improves the comfort and the posture. they are manufactured in thermoplastic material (TR) that Ensures excellent bonding with each type of adhesive and Provides an excellent resistance to use and avoiding deformations.. White version ( soft ) and two black version ( normal and hard ).
Download PDF to view our catalog of wedges

PACKAGING
Our constant development and market research has enabled us to design and produce these new types of products, these are ideal for packaging.
Our ropes / pendants are developed with various types of materials: ropes, elastic, alcantara and various types of skin, including suede.
According to the article, we can make various sizes and colors, according to customer requirements.
These articles are packaging in rolls.
Download PDF of color chart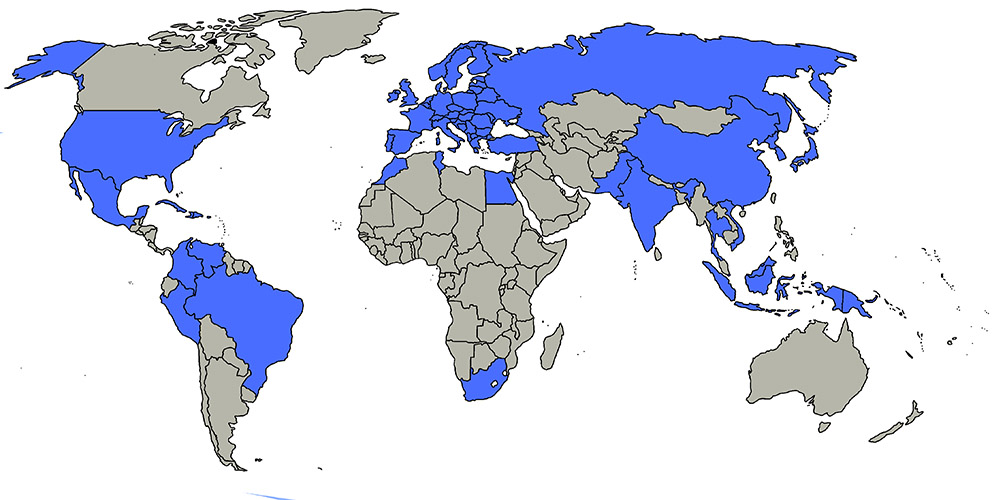 Welcome in Grossi s.r.l