We choose two or more yarns in different colors which we weave to form pairing of laces with unique appearance.
Request color chart info@grossisrl.com
ENGLISH STYLE LACES
They are produced with by a careful selection of various types of yarn that are twisted so as to obtain a particular characteristic contrast between shiny and matte as well as to bring out the colour and get a motive in English style. This lace is produced in various diameters
Request color chart info@grossisrl.com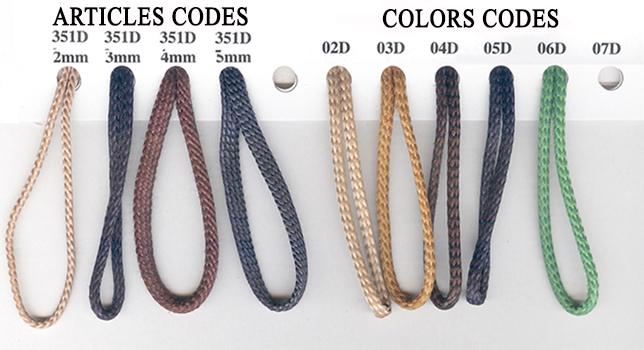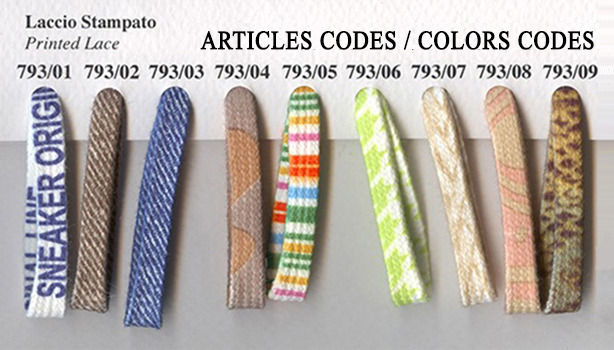 PRINTED LACES
We use a yarn suitable to the resistance and colour fastness. After its interweaving on the lace we print the colours combinations on our ideas but we are also able to realize any possible customer's requests for customisations.
Request color chart info@grossisrl.com