LACES IN NATURAL FIBERS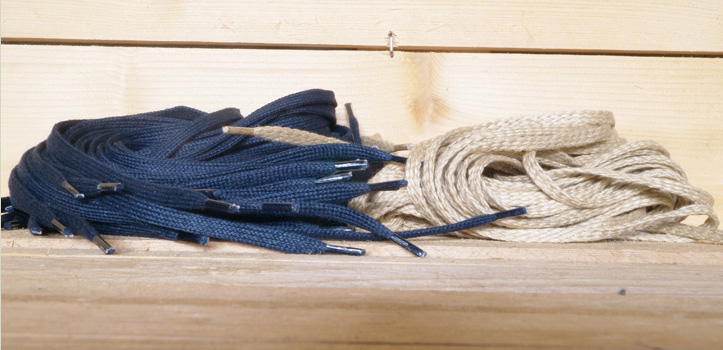 Product
These laces are made from natural fibers and they are coloured respecting the OEKO-TEX Standard 100ns and the "Regulation (EU) of the European Parliament and of the Council" about the use of biocidal products and the regulatory requirements for exporting to China. The natural yarn is subjected to a careful selection before being braided for the realisation of these laces designed by us.
Dimensions
Various sizes are available On request it's possible to create variants in braiding, diameter and/or width.
Colours
See the colours card
Request the colours card info@grossisrl.com
Product
These laces are made from natural fibers and they are coloured respecting the OEKO-TEX Standard 100ns and the "Regulation (EU) of the European Parliament and of the Council" about the use of biocidal products and the regulatory requirements for exporting to China. The natural yarn is subjected to a careful selection before being braided for the realisation of these laces designed by us.
Dimensions
Various sizes are available On request it's possible to create variants in braiding, diameter and/or width.
Colours
See the colours card
Request the colours card info@grossisrl.com
To view the model and color availability view the PDF.