VELUR LACES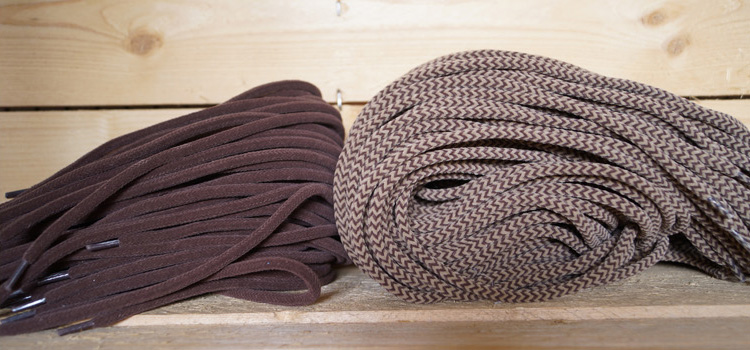 Product
Our constant development and market research enabled us to design and produce this new type of laces by traditional systems and procedures but using the most modern manufacturing processes in Tuscany Region. In particular this velur lace is made using a highly technical synthetic yarn which has unable us to produce a soft-looking and velvety lace but also with a great tensile, wear and abrasion strength.
We produce this type of lace in both flat and round versions to meet the needs of our customers.
Colours See the colours card
Dimensions Various sizes are available
Request the colours card info@grossisrl.com
Product
Our constant development and market research enabled us to design and produce this new type of laces by traditional systems and procedures but using the most modern manufacturing processes in Tuscany Region. In particular this velur lace is made using a highly technical synthetic yarn which has unable us to produce a soft-looking and velvety lace but also with a great tensile, wear and abrasion strength.
We produce this type of lace in both flat and round versions to meet the needs of our customers.
Colours See the colours card
Dimensions Various sizes are available
Request the colours card info@grossisrl.com
To view the model and color availability view the PDF.